With coovi you'll always stay on top of things
coovi is efficient and economical. The analysis functions give users and managers valuable response:
Well-structured dashboards provide easy control, reports enable precise analyses, users and authors receive motivating impulses. With coovi you are always up to date.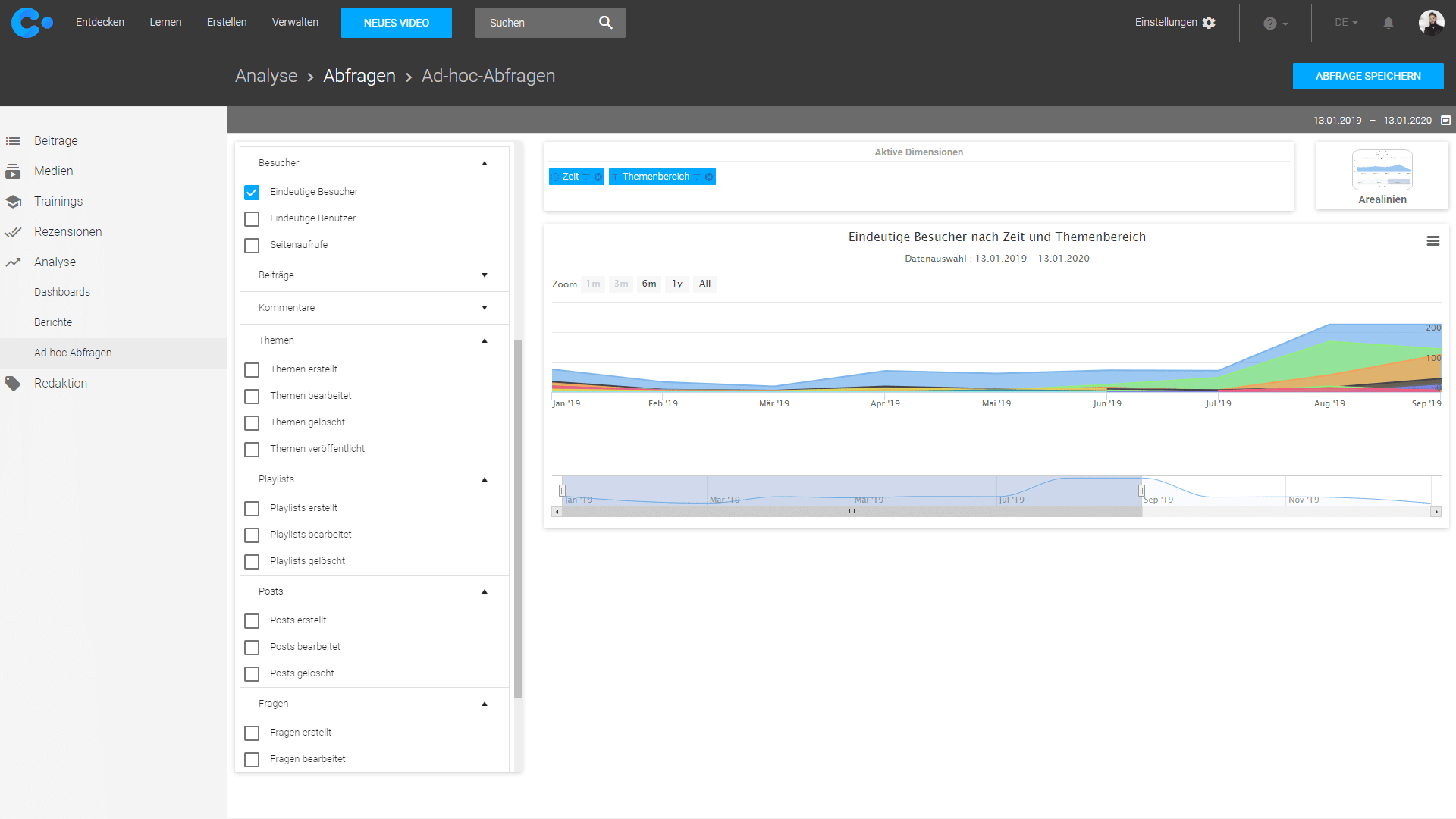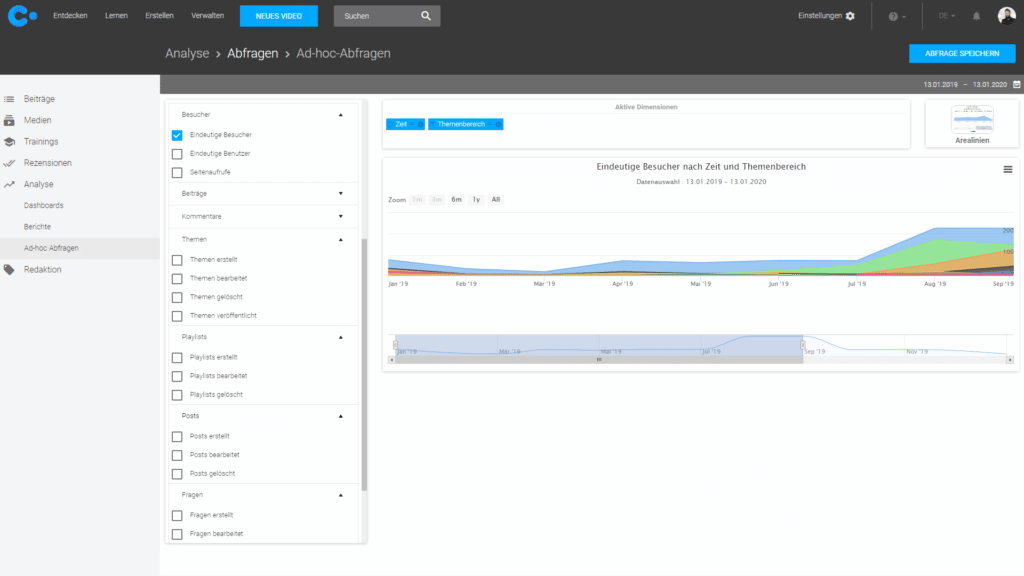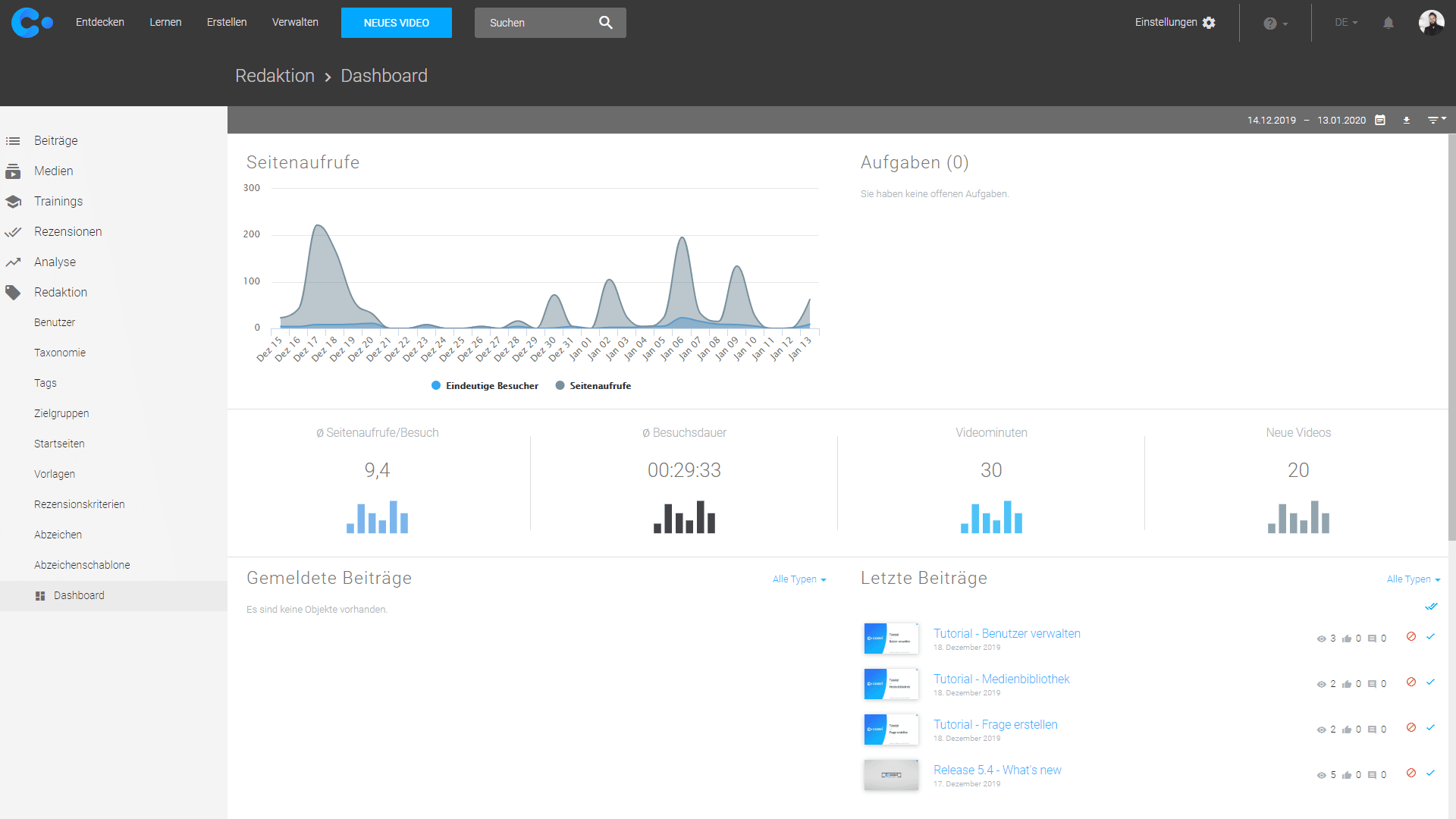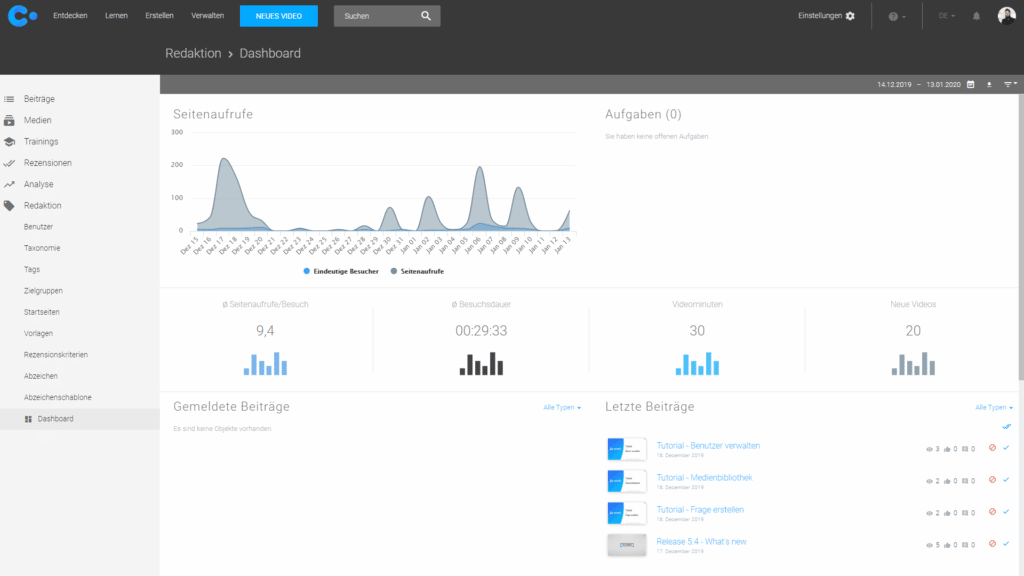 Overview is the key! The goal of all coovi's functions is not control, but to motivate and enable authors, editors and users to produce interesting and useful content. With the help of clearly arranged dashboards, authors, trainers and editors quickly gain a differentiated overview of how and what content has been used in trainings.
Trainees get an overview of completed trainings, acquired qualifications, their time spent so far and achieved results. You can also bookmark interesting articles.
Detailed feedback for editors: Which content was viewed by which group of users and what percentage of it was viewed? Which and how many articles were bookmarked?
The dashboard offers clear statistics and evaluations, whose criteria can be combined individually. These reports, e.g. a weekly evaluation of the analyses on the dashboard, can also be made available for others to view. This way it is possible to determine exactly in which areas there was an increased need for further training.