Increase efficiency with video analytics & reporting
The evaluation of new contributions and their reach within a company are important factors for the development of new content and also for identifying potential improvement. With coovi you have the possibility to create reports on video analyses of individual contributions as well as to carry out data analysis and evaluations.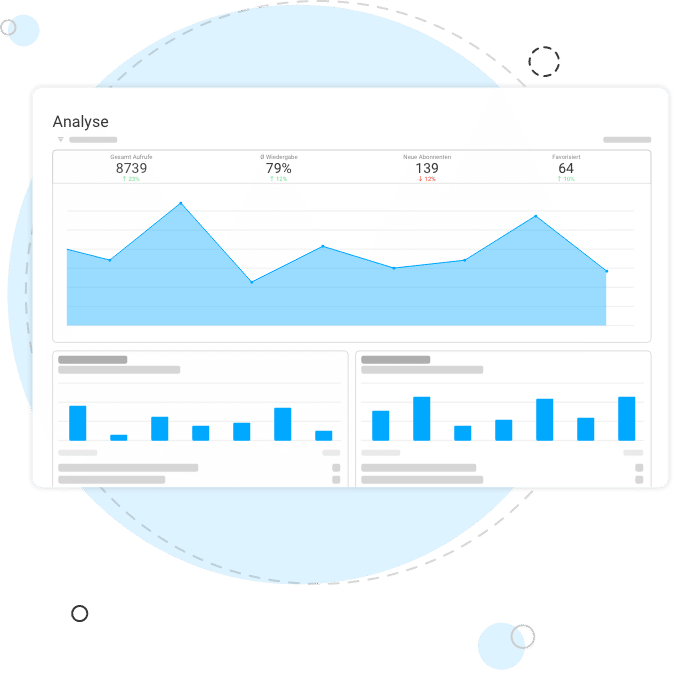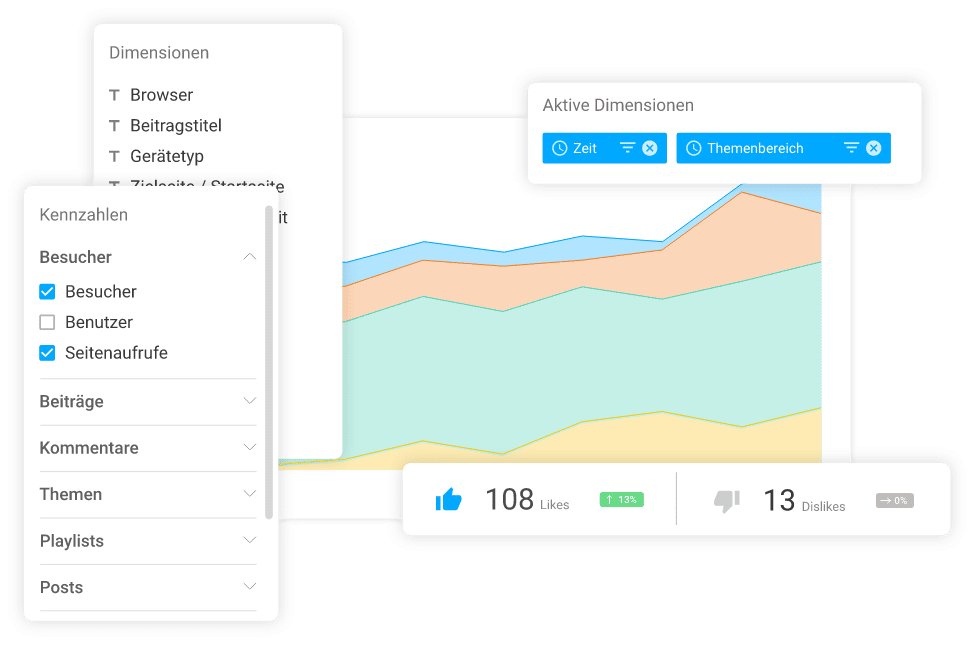 Use data analysis to monitor success
In addition to a general overview of the different types of contributions, the analysis system of our video platform coovi offers insights into visitor statistics and thus enables conclusions regarding the success of your content. Select individual contributions and get precise data analytics, regarding views, average playback times, interactions and more.
Dashboards provide more clarity
All contributions in one overview: With the help of dashboards, various video analyses and other evaluations can be displayed. Combinations of different dimensions allow you to gain various insights.
In addition to a general visualization of the data, you can expand your analysis spectrum and create your own dashboards to highlight key indicators.To have indicators and results at a glance, you can use filters and arrange individual elements of the dashboard as you wish.
Analysis of the target groups
The users of your platform can be easily divided into target groups and assigned to categories.Thus , you are able to perform accurate target group analyses to get a differentiated idea of your users' needs.
Selection of different datasets
In addition to dividing your users into target groups, different datasets can also be used as a base for evaluation, sorted and differentiated. Utilizing this, the time needed to evaluate and present numerous user activities can be minimized.
Ad-hoc queries for instant information requests
With ad-hoc queries, you can generate immediate reports on various combinations of dimensions and user groups. In addition to general video analysis, these queries can also be integrated and arranged in your dashboard, so you can keep track of the most important numbers.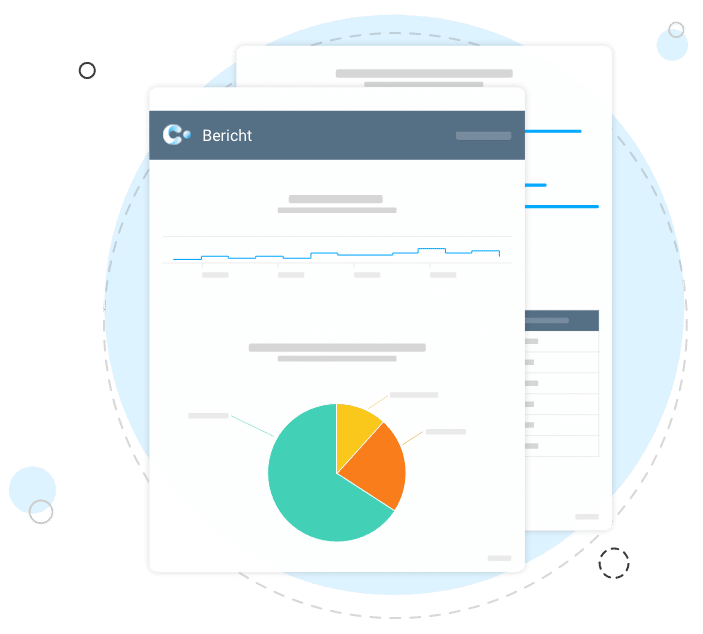 Dynamic and static reports from video analyses
By creating dynamic and static reports, based on your data selection, reports with current results will be created in a defined period of time and provided to you as PDF in specific  intervals via e-mail.
Increase learning success with course analyses
Within a course or course plan you can measure the training results and the success rate of participants. The result summary of the quizzes enables you to check the gained knowledge and success rate at the same time. It also enables you to identify a potential need to rerun the quiz if the success rate is low. With the help of these analyses, you can motivate your employees and encourage them to attend future training sessions. In order to protect the user data, you have the option of anonymizing the results.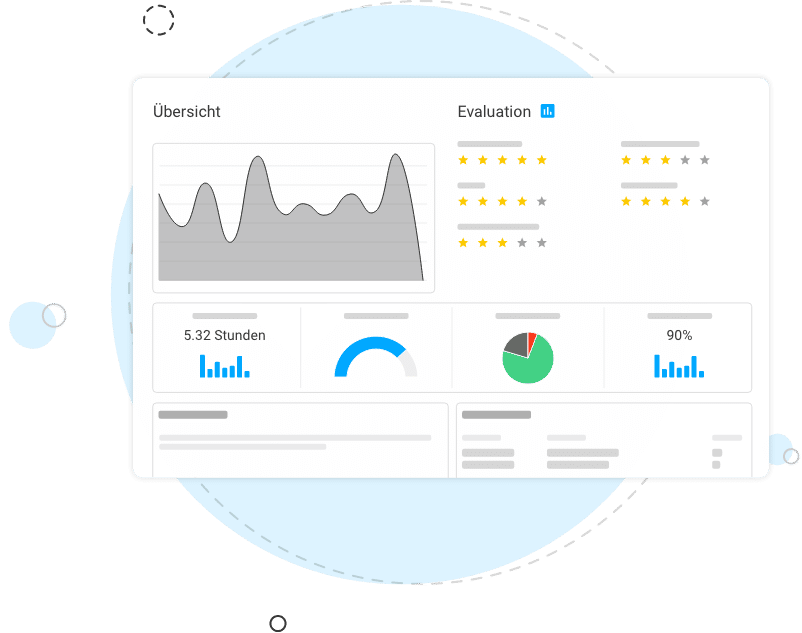 Discover the power of video analytics
Make growth and development a priority with coovi.