The video platform solution for enterprises & education
The coovi video content management system offers companies and educational institutions access to their own secure video platform.
As a professional youtube alternative you can store your videos in a well-organized way, publish them in an easy accessible way, enable dynamic growth, ensure quality and much more.
coovi can also be integrated into existing applications such as your website, your collaboration tool or your learning management system.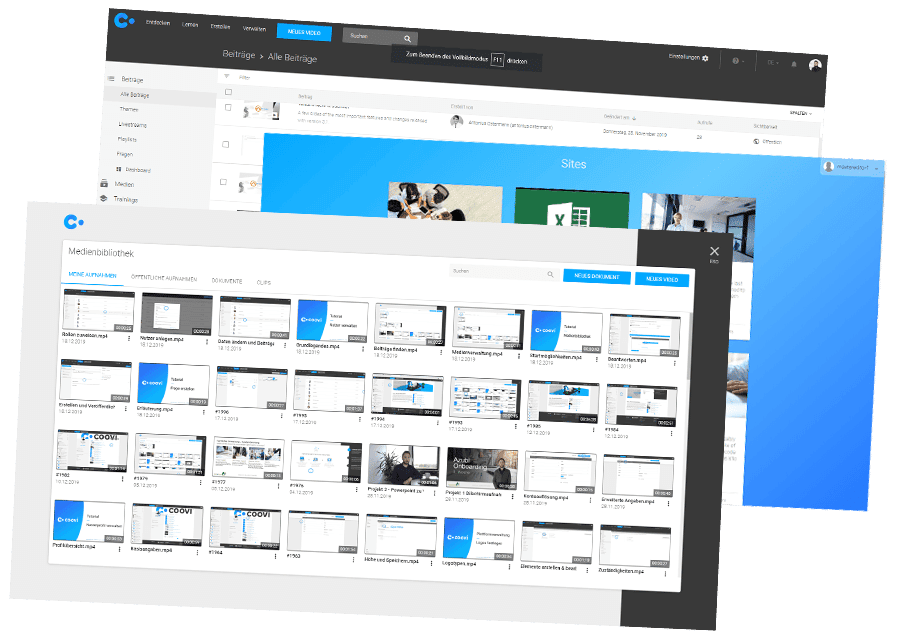 The media library makes it easy to access and add content. In addition to the structured overview of your own media, you also have access to public contributions of the platform. The search function makes finding content quick and easy.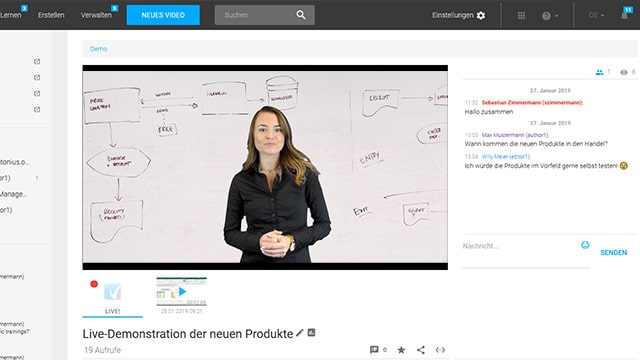 Livestreams can be broadcasted to any number of participants for a webinar or weekly meeting. The chat function allows the audience to participate. Completed sessions can be saved as videos and accessed at any time.
coovi automatically adapts to every screen size and end device. This means that users can access valuable knowledge at any time and from anywhere with a PC, smartphone or tablet.
The smart media platform offers intelligent search functions. The search function with full text search complements the user guidance and ensures that the entire know-how is available at any time.
Building up expertise that is fun and motivates. Users can use the feedback system to find out how contributions have been used and evaluated and can also win awards.
Integration and compatibility at the highest level
In modern day business teamwork & communication plays a central role. With coovi, video presentations, quizzes and courses can therefore be easily integrated into existing systems and shared.
Learning Management System
Add valuable video training to your existing Learning Management System (LMS) in just a few clicks. Changes made are automatically taken into account and get automatically updated in the LMS. coovi simplifies the administration of your video trainings as a central contact point.
Your company is looking for a suitable LMS? Then we have the right solution for you. Learn more about the possibilities and advantages of an LMS.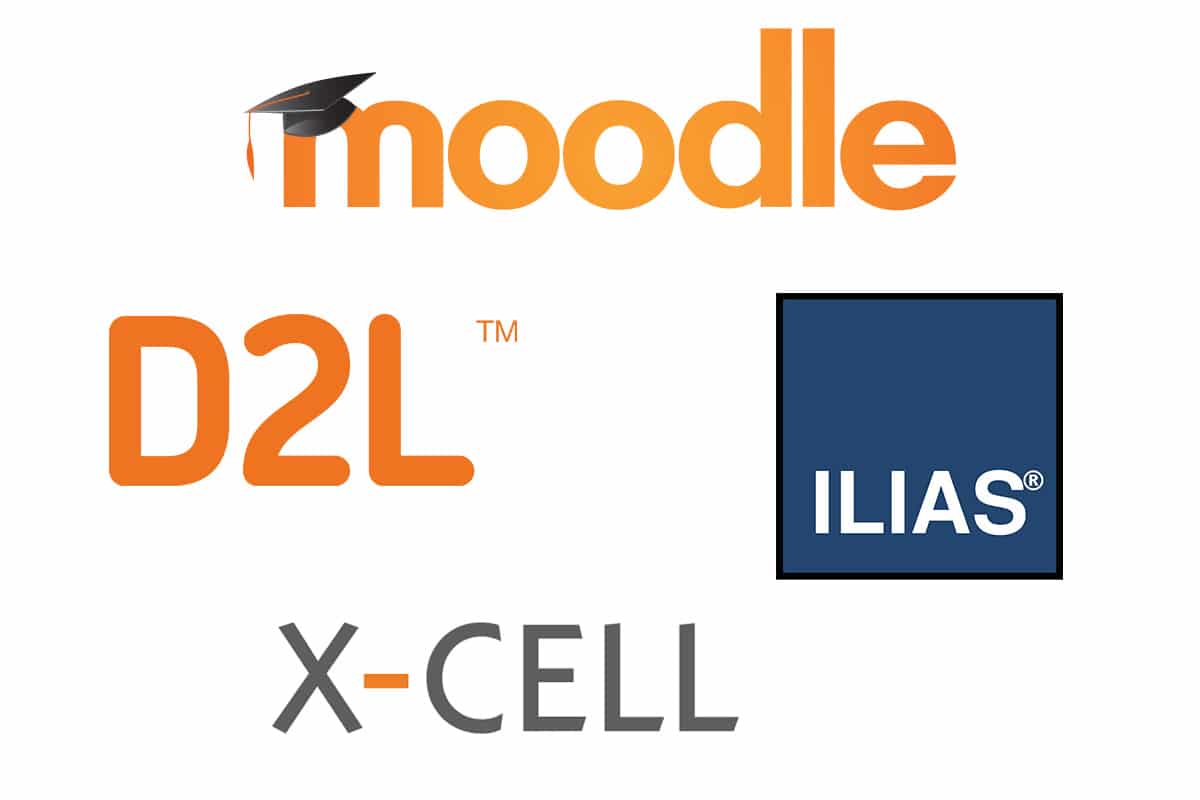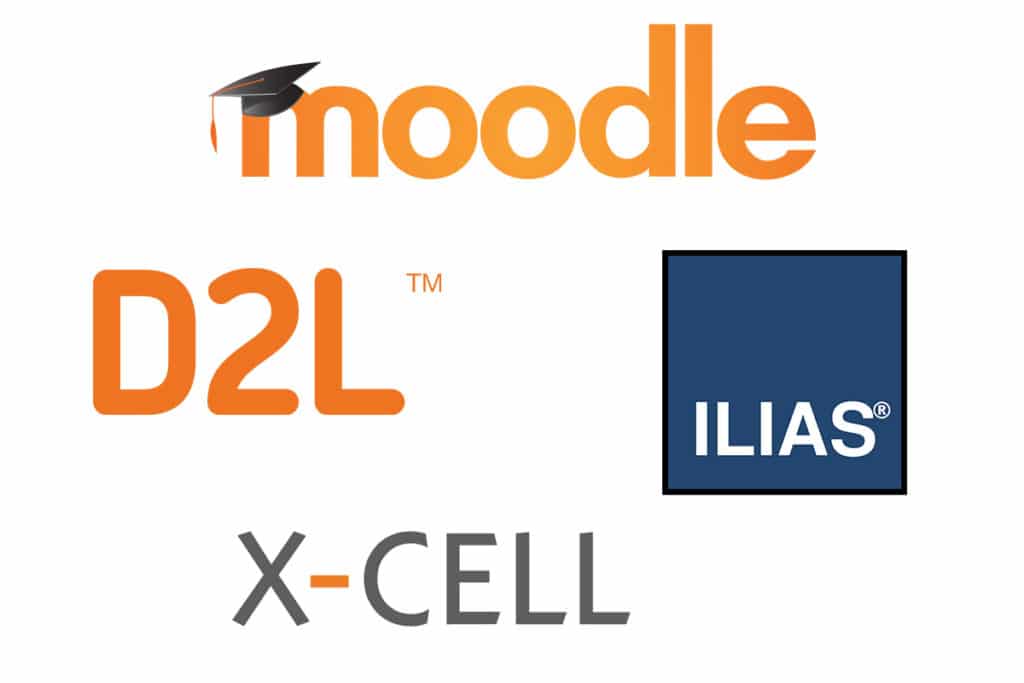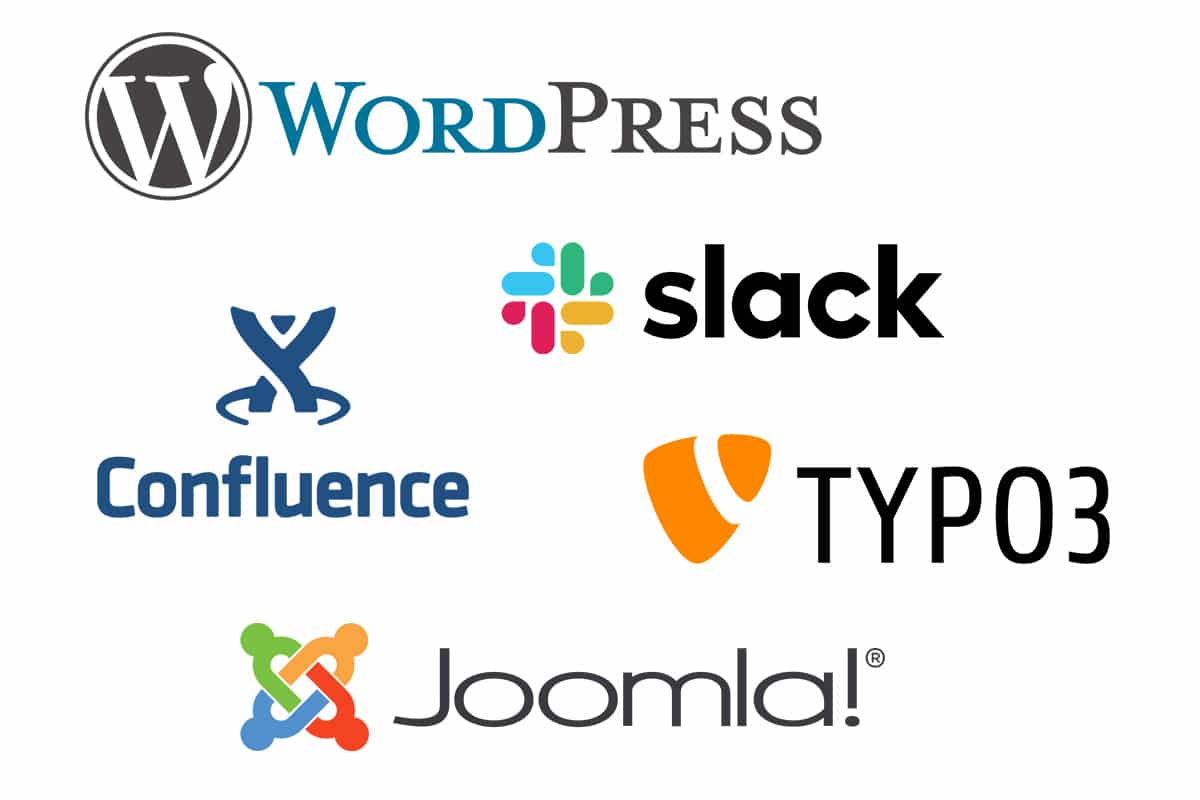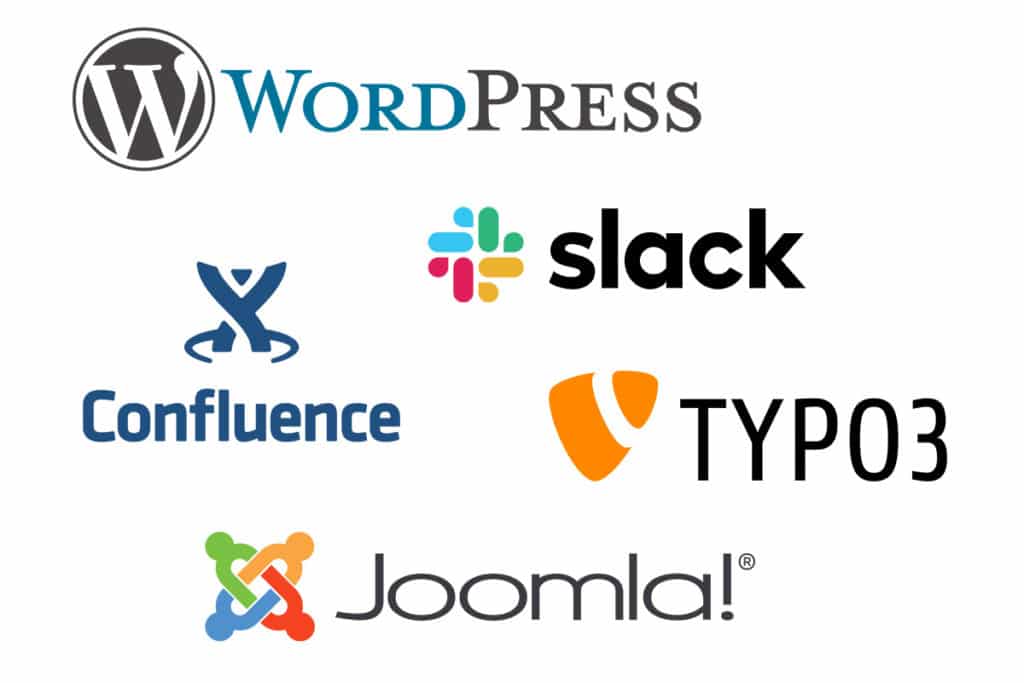 Collaboration Tool & Website
Video presentations can be shared with colleagues via e-mail with just one click or embedded quickly and easily with a link in your collaboration tool.
You can also present your products and services on your website using a specially created explanatory video. You have the option of embedding your explanatory video on your website via HTML code.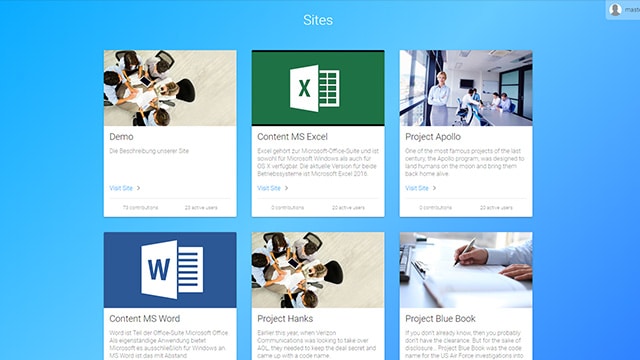 Create separate areas, e.g. for subsidiaries, which in turn can contain various sites with special content for different user groups. This is a significant advantage, especially for large companies with branched structures or external content.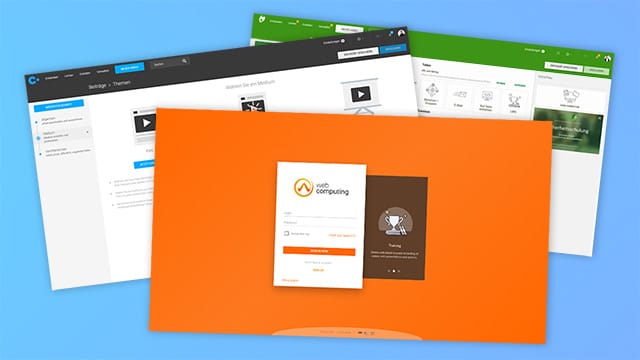 Customise coovi to match your corporate design. Set up the user interface with your logo, colours and company data in the footer. If desired, coovi will automatically provide all videos with opening and closing credits as well as scene cover pages that can be defined according to the specifications of your corporate design. This includes, for example, an audio jingle or your company logo as a watermark.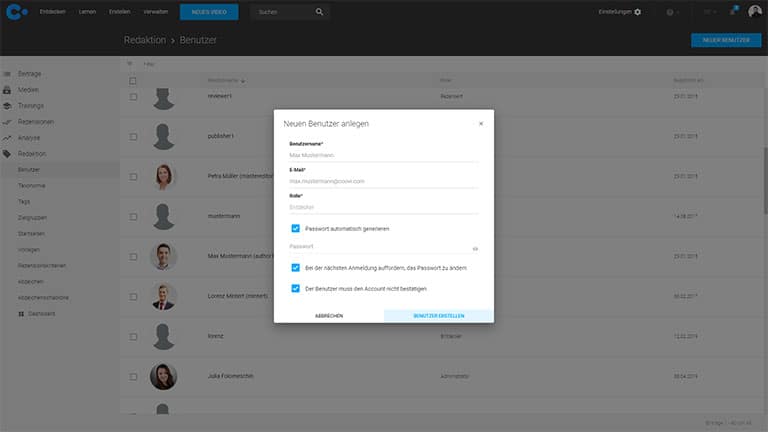 In addition to an LDAP interface for connecting your Active Directory (AD), we offer additional integrations for other identity providers, such as Okta. This can also be used to implement logon via Single-Sign-On (SSO), which makes it easier for administrators and users alike to work with the system.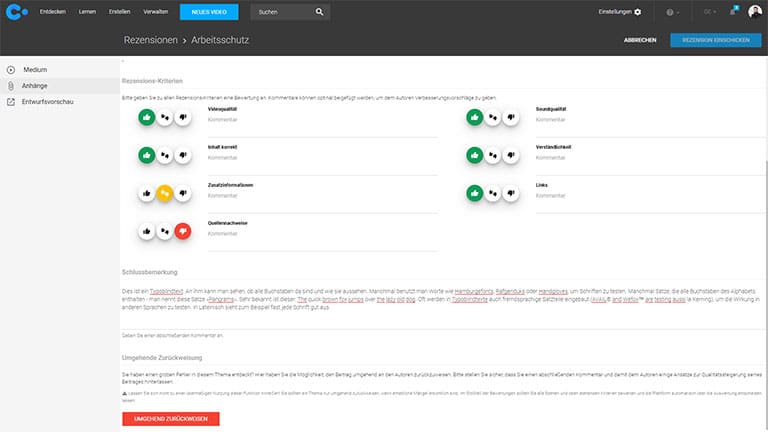 Different & optional review procedures ensure that only content reviewed by you can be published in your own video platform or reviewed according to user feedback. This serves the quality assurance of the content and at the same time promotes the professional discourse of the users involved.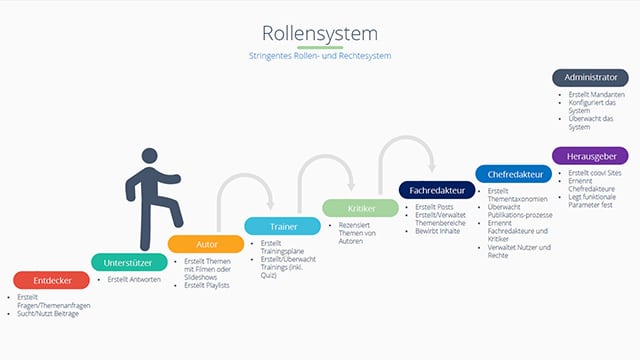 Discoverer, supporter, author, trainer, critic, specialist editor, editor-in-chief, publisher, administrator: The role and rights system ensures that knowledge on the platform develops dynamically and at the same time can be controlled by those responsible at different levels.
Bringing analogue and digital together
You would like to link video trainings with the "real world" to explain your products, machines or technical equipment for example? Use the QR Code Generator from coovi and have QR Codes generated automatically for your videos and digital manuals. Put the QR Codes on your equipment or machinery for example to enable your employees & customers to quickly access the appropriate instructions.
Your devices are already equipped with QR- or barcodes? coovi offers the right solution for this as well. With the mobile coovi app you can scan existing codes and assign content to the video platform. Printing and sticking on generated codes is therefore not necessary. If an employee scans the existing bar/QR code with the coovi app, he or she is automatically directed to the appropriate video content.