Digital study: learning platform for your online university
Online lectures, digital courses and learning videos – all this characterizes a virtual university and digital teaching. To make the digitization of university teaching work, use the coovi video platform for video recording and
-editing and as a video portal to make your clips and documents available. Use the training tool to create courses, course plans, and quizzes, and view the results of your knowledge queries as well as insights in the analysis area.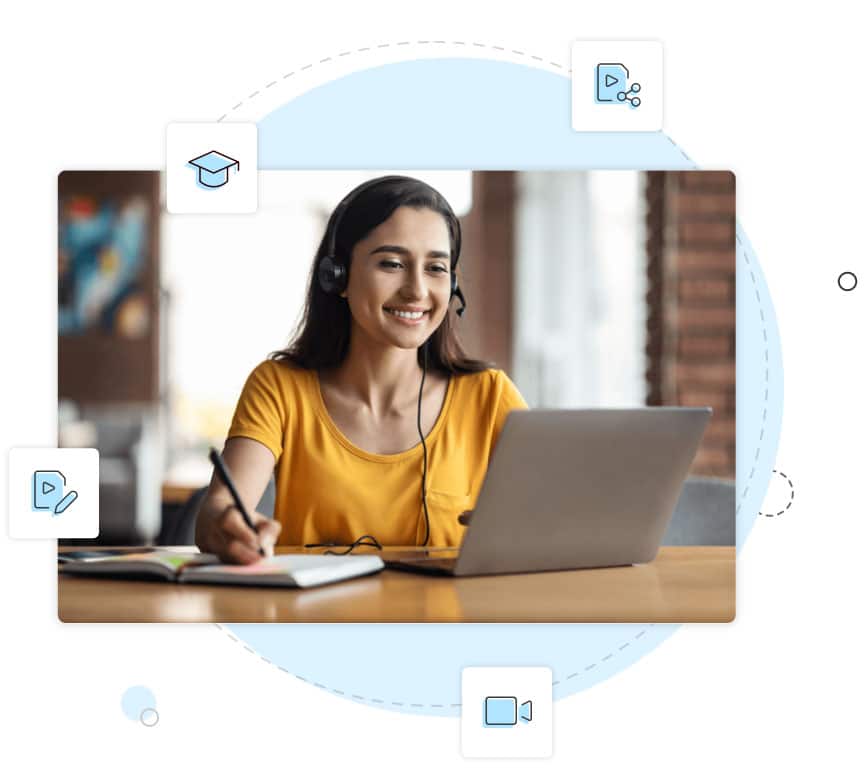 With e-learning and online courses to digital study
What does a digital university need? A central learning platform that benefits students and teachers alike: for digital teaching, for sharing knowledge through videos, for online lectures, and for collaborative work.
Create interactive videos with in-video questions, courses and course schedules digitally in coovi
Make quizzes for students' self-learning and knowledge testing purposes
Convert PowerPoint presentation to explainer videos in a snap
Upload lecture notes and other documents to supplement your learning videos
Award certificates of attendance automatically upon course completion
Functions that make digital teaching easy
Structure your online university professionally
coovi brings structure to your e-campus: through so-called sites (areas) you separate departments, courses and internal departments from each other in a meaningful way. You can create sites with unrestricted access as well as password-protected areas and even sites whose users you define individually. Allow whether a user may register independently with an e-mail address or whether an invitation via link or a password from the administrator is required in advance.
The top priority for students is digitizing access to teaching and learning materials.
New learning methods enrich digital studies
Microlearning with Learning Nuggets
Learning in small bites: With microlearning, you divide learning content into short explanatory videos that can be perfectly integrated into learners' daily lives. In addition to lectures and tutorials, learning nuggets effectively contribute to the learning success of your students.
It's not only advantageous for students when content can be conveniently accessed and edited via the coovi app, but your team also benefits. Use idle time, e.g. travel, prepare teaching material such as videos in the app and upload them directly.
Online University: From the lecture to the exam
Stream your lectures live and make them available to your students later in the protected video portal. Upload supplemental lecture materials and tutorial videos, and finally, conduct online performance reviews of your students. Best of all, all these features are available in one interface. You can even collect evaluations via coovi and discover potential for improvement with the analysis tool.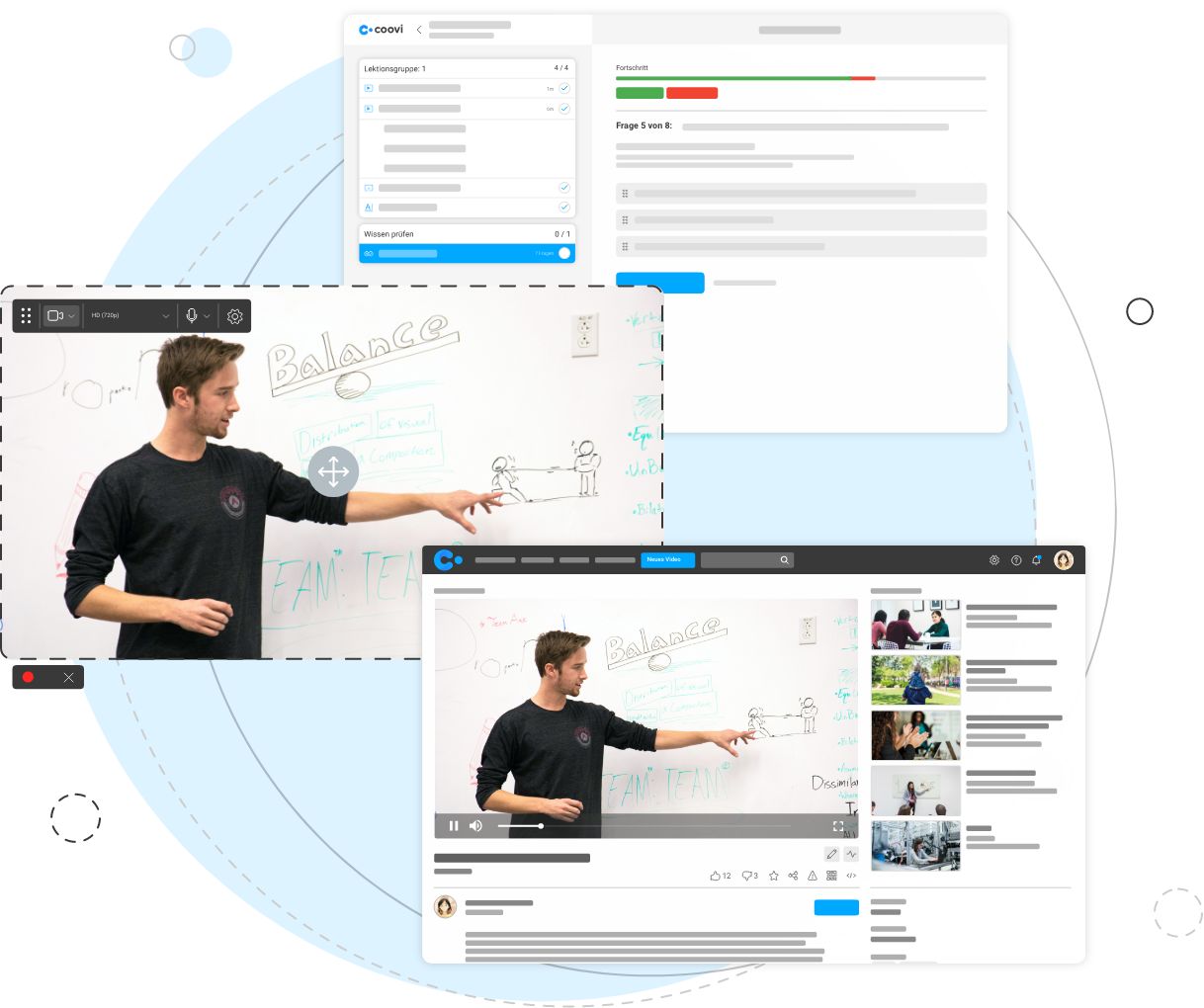 Data Protection made in Germany
For secure information exchange in research & science
The first steps to digital study with coovi
Personalized Webinar for easy entry into the video platform
Helpful tutorials for using coovi in your video portal
Detailed introductory event for your college and you
Telephone as well as written support for questions
Create added value for your students and teachers through digital study!